New Jersey's Mini-Warn Act Went Into Effect Earlier This Year—What It Means for Employees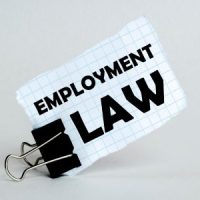 The Worker Adjustment and Retraining Notification Act of 1988 (WARN Act) is a federal law that requires most large employers (to provide advance notice of mass layoffs (100 or more workers). There have long been concerns that far too great of a percentage of the American workforce are left out of coverage of the statute. In April of 2023, the New Jersey Mini-WARN Act went into effect. In this article, our Monmouth County employment law attorneys explain the key things that workers should know about New Jersey's mini WARN act.
New Jersey's Mini-WARN Act is More Comprehensive than Federal Law 
New Jersey is joining several other U.S. jurisdictions that have passed their own state-level WARN Act. The law in New Jersey was originally set to take effect in 2020, but it was temporarily delayed because of the COVID-19 pandemic. The New Jersey Mini-WARN Act surpasses its federal counterpart by mandating more stringent notifications for mass layoffs.
 How the New Jersey Mini-WARN Act is Different (Three Things Employees Should Know) 
Employee Count Includes Both Full-Time and Part-Time Workers 
Unlike the federal WARN Act that mainly considers full-time employees, the New Jersey Mini-WARN Act broadens its scope to include both full-time and part-time workers in its employee count. This inclusion significantly expands the range of businesses required to comply with the law, offering protection to a larger demographic of the workforce. 
Mass Layoff Defined as 50 or More Employees Instead of 100 
The threshold for defining a "mass layoff" is much lower in New Jersey. While the federal law mandates notice if 100 or more employees are laid off, New Jersey's law reduces this number to just 50. This means that smaller-scale layoffs, which would not trigger the federal WARN Act, would require an employer in New Jersey to provide sufficient notice and severance pay to its employees. To trigger New Jersey law, the 50 employees—whether full-time or part-time—would have to be located within the State of New Jersey. 
Pre-Termination Notice Period Increases from 60 Days to 90 Days 
One of the most beneficial aspects of the New Jersey Mini-WARN Act is the increased notice period. The federal law requires employers to provide 60 days of notice before a mass layoff or plant closing. However, the New Jersey law extends this pre-termination notice period to 90 days. The core purpose of the greater restriction imposed by New Jersey state law is to give employees additional time to prepare for job loss.
 Set Up a Confidential Case Review With a Top New Jersey Employment Lawyer Today
At Poulos LoPiccolo PC, our New Jersey employment lawyers are skilled advocates for our clients. If you have any specific questions or concerns about New Jersey's mini-WARN act, we can help; Reach out to us by phone or send us a direct message to set up your confidential initial assessment. From our Monmouth County law office, we represent employers throughout all of New Jersey.
Source:
dol.gov/agencies/eta/layoffs/warn