Cadillac Air Conditioning Defects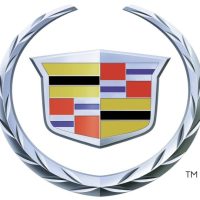 Numerous owners have reported problems with their Cadillac air conditioning systems, with defects ranging from lack of cool air to complete system failure. Common complaints include inadequate cooling, strange noises, and even leaks in the AC system. These problems tend to occur across a variety of Cadillac models, indicating a potentially broader manufacturing or design issue.
These AC defects can significantly affect the comfort and overall driving experience, especially during hot summer months. Moreover, attempts to repair these defects can be costly, often involving extensive labor costs or the replacement of expensive components.
What To Do If You Have A Cadillac AC Defect?
If you are a Cadillac owner facing such issues, you may be wondering about your legal options. Thankfully, you are not without recourse.
One of the primary legal remedies available to consumers is warranty claims. Cadillac's limited warranty covers the vehicle, including the air conditioning system, for a specific period (often four years or 50,000 miles, whichever comes first). If the AC system fails within this period due to manufacturing or design defects, the manufacturer may be obligated to repair or replace the faulty components at no cost to you.
However, what if the warranty period has expired or the company refuses to acknowledge the issue?
In such cases, a class-action lawsuit might be a viable option. Class action lawsuits allow a large group of consumers, who have all been affected by the same issue, to join together and sue the manufacturer. If successful, a class-action lawsuit can result in compensation for repair costs, diminished value of the vehicle, and other damages.
In the past, there have been successful class-action lawsuits against auto manufacturers for similar defects. A class-action lawsuit's outcome will depend on many factors, including the number of affected owners, the severity of the defect, and the legal argument presented.
Contact An Experienced Cadillac AC Defect Lawyer Today
The issues with Cadillac air conditioning systems are unfortunate, particularly given the brand's reputation for quality. As consumers, you have rights and legal options available to address these defects. By knowing your rights and exploring these options, you can ensure that you receive the quality and reliability you expect from your vehicle.
If you're considering joining or initiating a class-action lawsuit, it's recommended to consult with Poulos LoPiccolo PC who specialize in this type of case. They can provide valuable guidance based on your specific circumstances, including an understanding of the potential costs and benefits.