Understanding New Jersey's New Unemployment Regulations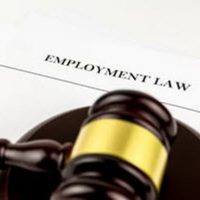 The New Jersey Department of Labor Workplace and Development (NJDOL) confirmed that our state's new unemployment regulations officially took effect on July 31st, 2023. At Poulos LoPiccolo PC, we handle the full range of unemployment claims. We help workers with initial claims and unemployment appeals. In this article, our New Jersey unemployment benefits attorney explains key things you should know about our state's new regulations.
Background: What Workers Should Know About Unemployment Insurance in New Jersey 
Unemployment Insurance (UI) in New Jersey is a state-provided benefit for eligible workers who have lost their jobs due to reasons beyond their control. It offers temporary financial assistance while they seek new employment. Some notable requirements to qualify for unemployment insurance benefits in New Jersey include:
You must have paid enough wages into the system to qualify as "insured";
You must have been laid off through no fault of your own; and
You must be actively looking for work.
An Overview of How Unemployment Insurance Regulations Have Changed in New Jersey 
As stated, New Jersey put a new unemployment insurance guideline in place. As of July 31st, 2023, all employers in the state must comply with the new guidelines. Here are three key that workers in New Jersey should understand about their employer's new obligations under state law:
An Employer Should Provide You With Form BC-10: Employers must now give separated employees Form BC-10, detailing how to access unemployment benefits. This form must also be electronically sent to the NJDOL, indicating the start date of unemployment. If your employer does not provide you with the proper forms, your rights have been violated. An employer could face financial sanctions for a violation. A fine for a willful violation could be as much as 25 percent of the value of the unemployment claim.
Your Employer Must Submit Information to the NJDOL: The NJDOL is introducing a new form for employers to detail former employee separations. Notably, the form will guide employers on the necessary information for the NJDOL's benefit determination. Employers must submit this data even if the employee does not claim unemployment benefits.
Employers Must Comply With the New Deadlines: There are new deadlines for unemployment insurance claims in New Jersey. The NJDOL will make any decision benefits within 21 days of a filing. If an employer has not provided information in a timely manner—such as a defense—the NJDOL will move forward regardless. Once an initial benefits determination is made, an employee has 21 days to appeal. However, an employer only has 7 days to appeal an approval of unemployment benefits.
 Contact our New Jersey Unemployment Compensation Attorneys Today
At Poulos LoPiccolo PC, our New Jersey unemployment compensation attorneys have the professional skills and legal expertise to handle the full range of cases. If you are a worker who is struggling to obtain your unemployment benefits, please contact us today for a confidential case review. We represent workers in unemployment benefits cases throughout New Jersey.
Source:
nj.gov/labor/myunemployment/?_gl=1*fzzbe6*_ga*MTM5MzYxMDM5Mi4xNjg5Mjc3OTY4*_ga_2F7W0D0NDJ*MTY5NDYyODIwNi42LjAuMTY5NDYyODIwNi4wLjAuMA..*_ga_N8RFJ4LE4D*MTY5NDYyODIwNy42LjAuMTY5NDYyODIwNy4wLjAuMA..&_ga=2.13358579.593912314.1694628206-1393610392.1689277968