Your Guide To Hit And Run Accident Claims In New Jersey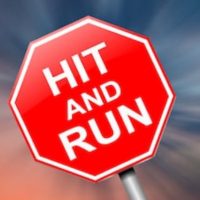 Accidents happen. When a multi-vehicle collision occurs, all parties have a duty to stop their vehicle and exchange information with other parties. Sadly, not all drivers abide by this most basic responsibility. According to data from the AAA Foundation for Traffic Safety, there are more than 700,000 hit and run crashes reported nationwide each year. There are few things more frustrating than being a victim of a hit and run crash. Here, our New Jersey hit and run accident lawyers provide a comprehensive guide to hit and run injury claims.
New Jersey Law on Hit and Run Collisions 
New Jersey requires all motorists involved in a collision to stop their vehicle, exchange information, and remain at the scene but for medical emergencies. A hit and run is a criminal offense. If someone is hurt in the crash, the hit and run driver could face a felony charge that carries jail time. 
What You Should Do to Protect Your Rights After a Hit and Run Crash in New Jersey 
For someone hurt in a collision with a hit and run driver, the claims process can be especially confusing. You do not have to navigate the legal system alone. Here are four steps to take after a hit and run accident in New Jersey:
Write Down What You Observed: The more information you have, the better. Did you see the make, model, color, or a partial license plate of the vehicle. Write that information down. You may still be able to identify the responsible drivers.
Call the Police Right Away: A serious hit and run collision should always be reported to the police. An official police report will help you get justice.
Notify Your Own Insurer: You should notify your own insurance company. This is an especially important step if you are considering making an uninsured/underinsured motorist claim.
Consult With a New Jersey Hit-and-Run Accident Lawyer: You should always speak to an experienced New Jersey car accident attorney before giving a statement to an insurance company, even your own insurer. 
We Help Injured Victims Maximize their Financial Recovery 
In the aftermath of a serious hit and run crash, injured victims need financial compensation to pay bills and support themselves. At Poulos LoPiccolo PC, our New Jersey car accident attorneys fight to help our clients maximize their recovery. We will carefully evaluate and pursue every potential path to compensation. Depending on the circumstances of your hit-and-run accident claim, you may be entitled to recover money damages for:
Vehicle repairs or replacement;
Emergency room treatment;
Health care/medical bills;
Lost wages and diminished earning power;
Pain and suffering;
Disability or disfigurement; and
Wrongful death. 
Call Our New Jersey Hit and Run Accident Attorney Today
At Poulos LoPiccolo PC, our New Jersey car accident lawyers have the skills and experience to handle hit and run injury claims. If you were hurt in a crash with a motorist who fled the scene of an accident, we can help. Contact us now for a free, no obligation review of your case. From our office in Ocean, our attorneys handle hit and run accident injury claims in Monmouth County and beyond.
Source:
aaafoundation.org/hit-and-run-crashes-prevalence-contributing-factors-and-countermeasures/