Know Your Options For Collecting Delinquent Child Support In New Jersey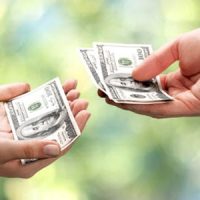 Are you trying to collect past due child support payments from your co-parent? You are far from alone. The United States Census Bureau reports that just 44 percent of custodial parents are receiving the full child support that they are owed. There are a number of different legal options available—but navigating the system is complicated. You need to be proactive. Here, our Monmouth County family lawyers provide a comprehensive overview of your legal options for pursuing past due child support in New Jersey.
An Overview of Your Options for Collecting Past Due Child Support in New Jersey 
In New Jersey, child support is a legal obligation that both parents have to ensure that their child's basic needs are met. Unfortunately, some parents may fall behind on their child support payments, causing financial difficulties for the child and the custodial parent. As stressful and frustrating as this can be, you have options available. Here are some key ways to collect delinquent child support:
Settlement: In some cases, a voluntary settlement agreement whereby your co-parent catches up on child support payments may be a viable option. A New Jersey family lawyer can help you negotiate a favorable agreement.
Wage Garnishment: If there is a child support order in place, the best option may be to seek a wage garnishment. It is a court-ordered process that allows child support payments to be deducted directly from the non-custodial parent's paycheck.
Lien/Levy: You may be able to collect past due child support against property or assets held by your co-parent. If they have significant property/assets but they are not paying, a New Jersey child support lawyer can help you pursue a lien and/or levy.
Intercept Tax Refund: New Jersey can intercept federal and state tax refunds to pay off past-due child support.
Contempt of Court: Are you dealing with a co-parent who is simply uncooperative regarding his or her child support obligations. Taking legal action and pursuing contempt of court may be the best option to get results.
 The Mistake You Need to Avoid: Unilaterally Withholding Parenting Time is Not Allowed 
Unilaterally withholding parenting time is not allowed and is a mistake that parents should avoid when dealing with child support issues in New Jersey. Even if your co-parent has not kept up with their payments—and you know that they have the financial means to do so—you cannot decide to deny them parenting time. Doing so could cause you serious problems. Make sure you always handle a past due child support case through the proper legal channels.   
 Get Help From a Family Law Attorney in Monmouth County Today
At Poulos LoPiccolo PC, our New Jersey family lawyers have deep experience handling complex child support cases. If you have any questions about collecting past due child support, we are here to help. Contact us today for a fully confidential case review. Our family law attorneys handle child support cases in Monmouth County and throughout the surrounding region in New Jersey.