Housing Developer In New York Pays Nearly $250,000 To Resolve Workplace Sexual Harassment Claims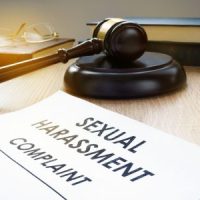 On March 2nd, 2023, the Equal Employment Opportunity Commission (EEOC) announced that Kingston Properties—a property development company in Ulster County—will pay $240,000 and furnish other remedies in order to resolve workplace sexual harassment allegations. Managers at the company were accused of engaging in and allowing sexual harassment of subordinates. Here, our Monmouth County workplace sexual harassment lawyer discuss the employment law settlement in more detail and provide and overview of job-related sexual harassment protections in New York State.
Allegations: Former Owner and Manager of Property Developer Harassed Female Employees 
According to the allegations raised in the complaint filed by the EEOC, Steve Aaron was previously the owner and top manager at Kingston Properties. The developer owned/managed five different housing complexes in Ulster County. The EEOC alleges that Mr. Aaron repeatedly subjected multiple women—all subordinate employees—to sexual harassment in the workplace. Among other things, the harassment included rude and disparaging comments, unwanted and welcome physical contact, and forced sexually explicit conversation.
The issue was repeatedly raised by the victims. However, no corrective action was taken by Mr. Aaron or the company. As stated by the EEOC in its employment law complaint, several women were forced to resign from their position at the company. Notably, the company was purchased by a new owner while litigation was ongoing. The case has been settled and Kingston Properties will pay $240,000 in financial compensation. In addition, the new ownership has entered a consent decree.
 Federal and State Law Protect Workers Against Sexual Harassment in New York 
There are federal and state labor laws in place that provide protections against sexual harassment. Unfortunately, sexual harassment by business owners, supervisors, co-workers, and even clients or customers remains a problem. The laws protect both women and men against workplace sexual harassment. Here is an overview:
Title VII is a federal law that prohibits employers from discriminating against employees on the basis of sex, including sexual harassment. Sexual harassment is, definitionally, a form of sex-based discrimination. The law applies to New York employers with 15 or more workers.
The New York State Human Rights Law provides additional protections against sexual harassment beyond those provided by Title VII. It is a state-level statute. Notably, the law applies to all employers in our state, regardless of their size.
Bringing a sexual harassment claim in New York is complicated—especially so if you were the victim of misconduct at the hands of a business owner or high-level manager. An experienced New York workplace sexual harassment attorney will protect your rights.
Consult With Our New York Sexual Harassment Attorneys Today
At Poulos LoPiccolo PC, our New York employee rights lawyers have the skills and experience to handle sexual harassment cases. If you or your loved one was subject to unlawful sexual harassment in the workplace, we are here to help you get justice. Contact us now for a fully confidential, no obligation consultation. Our firm handles workplace sexual harassment cases in New York City and throughout the wider region.
Source:
eeoc.gov/newsroom/owners-and-managers-kingston-properties-pay-240000-sex-harassment-settlement