Can I Bring a Sexual Harassment Claim Over a "Joke" in the Workplace?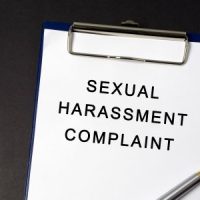 Federal law (Title VII of the Civil Rights Act) and state law (New Jersey Law Against Discrimination) protect workers against sexual harassment on the job. There are myths and misconceptions about what exactly counts as workplace sexual harassment. You may want to know: Can a "joke" justify a workplace sexual harassment claim in New Jersey? The answer is "yes"—but the specific context always matters. Offensive sexual jokes could be sexual harassment if deemed unlawfully severe or pervasive. Here, our Monmouth County sexual harassment lawyer highlights the key things that you should understand about the legal standard for what constitutes sexual harassment in New Jersey.
What is Sexual Harassment? 
Sexual harassment is a form of discrimination that involves any unwanted sexual advances, requests for sexual favors, and/or unwanted verbal or physical conduct of a sexual nature. The Equal Employment Opportunity Commission (EEOC) defines sexual harassment as an unwelcome behavior of a sexual nature that is severe or pervasive enough to create a work environment that a reasonable person would consider intimidating, hostile, or abusive. These unwanted behaviors can range from inappropriate jokes and comments to physical assault and intimidation.
 Understanding the Severe or Pervasive Standard of Sexual Harassment 
Jokes of a sexual nature can absolutely constitute workplace sexual harassment under both federal law and New Jersey law. That being said, not every offensive sex-based joke would be unlawful sexual harassment. In order for behavior to be classified as sexual harassment under the law, a joke must meet the legal standard of "severe or pervasive."
What this means is that the conduct in question must either be extremely offensive or occur frequently enough to create an intimidating or hostile work environment. A single offhand comment might not be considered sexual harassment, but a pattern of such comments or a particularly egregious remark may meet this standard.
The Bottom Line: A Joke Can Constitute Sexual Harassment (Specific Circumstances Matter) 
Here is the takeaway for employees in New Jersey: A joke or repeated jokes taken together could be deemed sexual harassment. However, the context and specifics surrounding the joke will always matter. For instance, if the joke contains explicit content and is told despite the discomfort of the colleagues, or if it is part of a pattern of inappropriate comments, it can contribute to a hostile work environment. The perspective of the victim, the content of the joke, and the larger situation are all relevant factors.
 Call Our Monmouth County Sexual Harassment Lawyer for a Confidential Consultation
At Poulos LoPiccolo PC, our Monmouth County employee rights attorney has deep experience handling complex sexual harassment claims. If you or your loved one was subject to severe and pervasive harassment based on workplace jokes, we are more than ready to help. Contact our legal team for a completely confidential initial consultation. With a law office in Monmouth County, we represent employees in Sexual harassment cases throughout all of New Jersey.
Source:
eeoc.gov/sexual-harassment