Your Guide To The Best Interests Of The Child Standard In New Jersey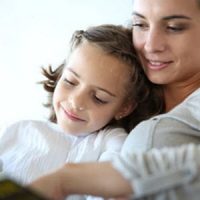 Are you a parent going through a divorce or separation in Monmouth County? You are certainly not alone. You may have a lot of questions about custody and visitation rights. One key thing you need to know is that New Jersey uses the best interests of the child legal standard for custody/visitation disputes. In this article, our Monmouth County family law attorney discusses the most important things that parents should understand about the best interests of child standards in New Jersey.
Know the Law: Best Interests of the Child
Under New Jersey law (New Jersey Revised Statutes § 9:2-4A), it is state policy that all custody and visitation matters will be resolved by considering "the best interests of the child." In other words, any custody dispute in New Jersey will be adjudicated by determining what is best for a child's health, their safety, and their overall well-being.
Courts Use Many Different Factors to Determine What is in the Best Interests in New Jersey 
How do courts determine what is in the best interests of a child in New Jersey? It is always done on a case-by-case, fact specific basis. Notably, New Jersey law instructs courts to consider a wide array of different factors, including things like: 
Safety and Well-Being: This is the most important consideration in any custody case and includes the child's physical, emotional, and psychological health.
Developed Parental Relationships: The court considers the relationship each parent has with the child, including their level of involvement in the child's life and their ability to provide a safe and loving environment.
Household Stability: The court will also consider the stability of each parent, including their financial stability, job stability, and living arrangements.
Child Preferences: If old enough and mature enough, the court may consider the child's own preferences and opinions, although this is typically more relevant for older children.
History of Abuse/Neglect: If there is a history of abuse or neglect by either parent, the court will take this into consideration.
 The Role of a Parenting Plan in New Jersey 
As part of ensuring a child's best interests are protected, divorce or separated parents in New Jersey will generally need to come to a viable parenting plan. A parenting plan is an important document that outlines the responsibilities and schedules of each parent regarding the care and well-being of their children. Among other things, such a plan will typically include important details such as the schedule for visits, holiday and vacation schedules, decision-making responsibilities, and provisions for communication between parents.
 Consult With Our New Jersey Family Lawyers Today
At Poulos LoPiccolo PC, our New Jersey family law attorneys have the skills, compassion, and legal experience to handle all types of child custody and child visitation cases. If you have any questions about the best interests of the child standard, we are here to help. Contact us today for your strictly private initial consultation. Our firm serves communities throughout Monmouth County, including Middletown Township, Long Branch, Marlboro, Freehold Township, and Ocean Township.
Source:
law.justia.com/codes/new-jersey/2016/title-9/section-9-2-4a