Four Things To Know About Hair Relaxer Lawsuits (Cancer Risk)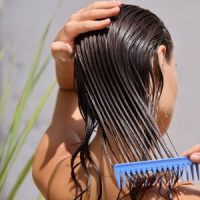 Chemical hair relaxers are products that are used to straighten naturally curly hair. Although these are common products, very alarming questions have been raised about their safety. Hair relaxers may cause cancer. Litigation is underway. Victims and families need to know how to protect their rights and get justice. Here, our Monmouth County class action litigation attorney highlights four of the most important things to understand about the ongoing hair relaxer lawsuits.
Hair Relaxers Have Been Linked to Breast Cancer and Uterine Cancer
In recent years, studies have linked the use of hair relaxers to an increased risk of developing both breast and uterine cancer. The active ingredients in hair relaxers, such as lye and guanidine hydroxide, have been identified as potential human carcinogens. A study from the National Institute of Environmental Health Sciences has linked hair relaxers to breast cancer. A more recent study from the National Institutes of Health (NIH) linked hair relaxers to uterine cancer. 
Several Large Companies Have Been Named as Defendant 
In response to these findings, lawsuits have been filed against major hair relaxer product manufacturers, including L'Oreal. Many of the most common hair relaxer products are believed to pose a risk to women. These companies are accused of failing to warn of the cancer risks associated with their products. 
Victims and Families Can Pursue Compensation Under Product Liability Laws 
Victims (and their families) who have suffered harm as a result of hair relaxer use can pursue compensation under product liability laws. These laws hold manufacturers and suppliers accountable for injuries and illnesses caused by their products. In product liability cases, plaintiffs can recover damages for medical expenses, lost wages, pain and suffering, and wrongful death of a family member. An attorney can help you seek justice and the maximum financial compensation. 
Class Action Litigation is Already Underway in these Cases
Several class action lawsuits have been filed on behalf of victims and families who have suffered harm as a result of hair relaxer use. In class action litigation, a large number of individuals come together to sue a defendant as a group. This type of litigation allows individuals to band together to seek compensation for harm suffered, even if the amount of damages suffered by each individual is small. Class action lawsuits are a powerful tool for holding large corporations accountable for harm caused by their products and for seeking compensation for victims. Our New Jersey & New York class action litigation attorneys are standing by, ready to help you pursue a hair relaxer claim.
Schedule a Confidential Consultation With a Hair Relaxer Lawsuit Attorney
At Poulos LoPiccolo PC, we are investigating hair relaxer cancer claims. If you or a family member developed breast cancer or uterine cancer after use of a chemical hair relaxer, it is crucial that you consult with a lawyer right away. Contact us today for a free, no commitment consultation. Our firm handles product liability cases, including hair relaxer lawsuits, in New Jersey and New York.
Source:
niehs.nih.gov/news/newsroom/releases/2019/december4/index.cfm