Residential Real Estate In New Jersey: What to Know About Title Searches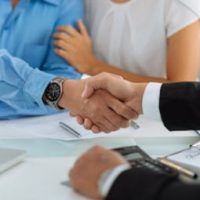 The buying or selling of a home is a major commercial transaction. For most people, it will be the most expensive transaction that they are a part of. Real estate prices are rising. According to data from Zillow, the average cost of a single family home in New Jersey now exceeds $440,000—one of the highest in the entire country.
If you are buying a home in New Jersey, it is crucial that you get things right. Comprehensive due diligence is a must. A title search is an important part of any residential real estate transaction for a buyer. Here, our Monmouth County real estate lawyer highlights the key things to know about title searches in residential real estate transactions.
 The Importance of Title Searches in New Jersey 
Title searches are crucial for anyone looking to purchase residential real estate in New Jersey. It is absolutely essential to uncover potential legal issues or encumbrances associated with the property. Among other things, a thorough title search can help to reveal any liens, easements, or other restrictions that may impact the property's value and use.
Additionally, it uncovers the property's ownership history, allowing prospective buyers to identify any gaps in the chain of title—which could lead to legal disputes in the future. Understanding these factors is essential for buyers to make informed decisions and protect their investments
 Understanding the Process Involved in Conducting a Title Search 
Conducting a title search in New Jersey involves several steps, ensuring that the property's history is examined thoroughly. First, the buyer or their representative must access the county's public records, which include deeds, mortgages, liens, and other pertinent documents. The next step generally involves the review of these records to trace the property's ownership history and identify any outstanding issues. All documents should be examined carefully as some title defects may not be readily apparent.
 How a New Jersey Residential Real Estate Attorney Can Help 
A title search is complicated. With so much on the line in a residential real estate transaction, it is crucial that buyers ensure that their rights and interests are protected every step of the way. You do not have to figure out how to conduct a comprehensive title search alone. A top-rated New Jersey real estate attorney can help to conduct a thorough title search, review the property records, and ensure that all necessary paperwork is in order. With the help of a real estate attorney, homebuyers can have peace of mind knowing that they are making a sound investment.
 Call Our Monmouth County Residential Real Estate Lawyer Today
At Poulos LoPiccolo PC, our Monmouth residential real estate attorneys are standing by, ready to protect your best interests. We represent both buyers and sellers in real estate transactions. If you have any specific questions or concerns about title searches, our legal team is here to help. Contact us today to arrange your confidential, no obligation initial consultation. We help buyers and sellers with residential real estate issues throughout all of Monmouth County.
Source:
zillow.com/home-values/40/nj/