Know Your Rights And Your Options After An Accident With An Uninsured Motorist In Monmouth County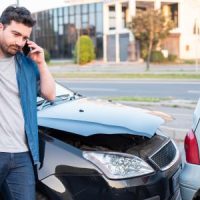 Every driver in New Jersey has a legal duty to obtain and obtain the minimum mandatory motor vehicle insurance coverage. Yet, many people fail to do so. There are tens of thousands of uninsured and underinsured drivers using state roads every day. What happens if you get into a crash with an uninsured motorist? It can make the process more complicated. Within this article, our Monmouth County uninsured motorist lawyers explain the key things to know about your rights and your options after a crash with a driver who lacks the proper insurance coverage.
Know the Law: Auto Insurance Requirements in New Jersey
 Motorists in New Jersey must purchase the minimum mandatory liability coverage. As noted by the State of New Jersey Department of Banking and Insurance, the minimum coverage is sometimes called 15/30/5. All drivers need liability insurance that is at least $15,000 per bodily injury per person, $30,000 per bodily injury per incident, and $5,000 for property damage. Starting in 2026, our state's minimum liability insurance requirements are set to rise.
 What to Do If You are Involved in a Crash With an Uninsured or Underinsured Driver 
If you are involved in an accident with an uninsured or underinsured driver in Monmouth County, it is important to stay calm and take the following steps:
Check for Injuries: Ensure the safety of all parties involved, and call for medical assistance if needed. All car accident injuries should be evaluated by a doctor.
Contact the Police: Report the accident and provide details, including the uninsured or underinsured status of the other driver.
Gather Evidence: Take photos of the scene, vehicle damage, and any injuries sustained. Collect contact information from witnesses and the other driver.
Notify Your Insurer: Inform your insurance provider of the accident and provide them with the necessary information, including the other driver's insurance status. 
Your Options for Recovering Compensation After an Uninsured Motorist Accident
 Uninsured motorist accident claims are especially complex. You still have options to recover full and fair financial compensation for your damages. As New Jersey is a choice no-fault state, you should always start by going through your own insurance policy, potentially including Personal Injury Protection (PIP) coverage and/or uninsured motorist/underinsured motorist (UM/UIM coverage. You may also have a legal claim against a negligent third party that contributed to your crash. A lawyer can help you navigate the complexities of the law.
 Call Our Monmouth County Uninsured Motorist Accident Attorney Today
At Poulos LoPiccolo PC, our New Jersey car crash lawyers have the specialized knowledge and expertise to take on the full range of uninsured motorist claims. If you or your loved one was hurt in a collision with an uninsured driver, we are more than ready to help. Contact us now for a no cost, no obligation consultation. We handle uninsured motorist accident claims in Monmouth County and throughout the surrounding region in New Jersey.
Source:
state.nj.us/dobi/division_consumers/insurance/basicpolicy.shtml