What Makes Drunk Driving Accident Injury Claims Different?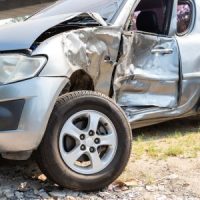 Drunk driving remains a very serious public health hazard. According to the New Jersey Department of Law and Public Safety, nearly 11,000 people are killed in DUI crashes nationwide each year. Tens of thousands of innocent people sustained serious injuries. If you were hurt in a crash with a drunk driving or drugged driver, you have the right to bring a claim. In this article, our Monmouth County drunk driving accident lawyers explain the key reasons why DUI accident injury cases are different.
There May Be a Corresponding Criminal Case (You Still Need to Bring a Civil Claim) 
One significant difference between drunk driving accident claims and other motor vehicle accident claims is the potential for a corresponding criminal case. When a driver is arrested and charged with a DWI, they can face serious criminal penalties, such as fines, license suspension, or even imprisonment. However, it is crucial to understand that a criminal case does not automatically provide compensation to the accident victim.
In order to recover full and fair financial compensation for your injuries and losses, you must still bring a separate civil claim against the at-fault driver. A criminal conviction can help support your civil case, as it can serve as evidence of the driver's negligence. However, it is essential to consult with a personal injury attorney to ensure that your rights are protected and that you receive the compensation you deserve.
You Could Have a Claim Against a Dram Shop or Social Host 
Another unique aspect of drunk driving accident claims is the possibility of holding a third party, such as a bar, restaurant, or social host, responsible for the accident. In some jurisdictions, "dram shop" laws allow injured parties to sue establishments that serve alcohol to visibly intoxicated patrons who later cause accidents. Similarly, "social host liability" laws may hold party hosts responsible for providing alcohol to minors or visibly intoxicated guests who then cause drunk driving accidents. 
Punitive Damages are More Likely to Be an Issue 
In New Jersey, car accident injury damages are generally designed to be compensatory in nature. However, punitive damages—effectively a form of penalty damages that are still granted to the victim—may be an issue in a DWI accident case. These damages exist to punish the defendant and deter similar behavior in the future. While compensatory damages cover economic and non-economic losses, such as medical expenses, lost wages, and pain and suffering, punitive damages are awarded in cases of egregious negligence. Our New Jersey drunk driving accident lawyer can help you navigate questions related to punitive damages.
 Contact Our Monmouth County DUI Accident Lawyers Today
At Poulos LoPiccolo PC, our New Jersey drunk driving crash attorneys are passionate, justice-driven advocates for victims and families. If you or your loved one was hurt in a serious DUI accident, we are here to help. Contact us today to set up your free, no obligation consultation. With an office in Monmouth County, we handle DUI crash injury claims throughout all of New Jersey.
Source:
nj.gov/oag/hts/youlose_factsheets.html