More Than $900,000 in Unpaid Overtime Recovered On Behalf of Workers in New Jersey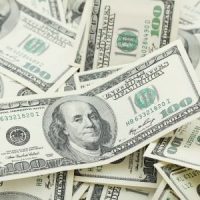 On May 8th, 2023, the United States Department of Labor (DOL) announced the recovery of more than $900,000 on behalf of nearly 300 workers in New Jersey. The federal regulator determined that Advantix Logistics Corp—a staffing agency in Lyndhurst—systematically denied workers the overtime pay that they were due under the federal Fair Labor Standards Act (FLSA) and state law. Here, our Monmouth County unpaid overtime attorney provides a more detailed explanation of the enforcement action and how liquidated damages work in overtime pay claims.
New Jersey Staffing Agency and Owner Cited for Serious Overtime Violations 
Advantix Logistics Corp and the company's owner, Michael Mortorano, have been ordered to pay $910,000 in back wages and liquidated damages to a large number of warehouse workers who were improperly denied overtime pay. The enforcement action from the DOL follows a ruling from a federal court ruling in New Jersey.
The DOL's  investigation discovered the company's violation of the FLSA, with workers underpaid for overtime and inaccurate record-keeping. Over 289 employees—some of whom were required to work more than 70 hours per week without getting overtime pay—were affected. Notably, half of the award represents back pay for unpaid overtime and the other half of the award represents liquidated damages.
 What Employees Need to Know About Liquidated Damages in Unpaid Overtime Claims 
Were you or a loved one denied the overtime pay that you are entitled to under the law? You have a right to seek back pay for the full amount that you were owed—assuming you file a claim in a timely manner. You may also be eligible to recover additional compensation in the form of liquidated damages. Here are key things to know about liquidated damages and unpaid overtime claims:
Eligibility for Liquidated Damages: If you can prove your employer intentionally or negligently failed to pay you overtime, you may be entitled to liquidated damages. This applies whether you're paid hourly, salaried, or on commission.
Claiming Liquidated Damages: To claim liquidated damages, you'll need to file a lawsuit against your employer. It's advisable to consult with an employment lawyer who can guide you through the process.
Amount of Liquidated Damages: Typically, liquidated damages are equal to the unpaid overtime. For instance, if you were denied $500 in overtime pay, for example, you could receive an additional $500 in liquidated damages, totaling $1,000.
Anticipating the Employer's Likely to Defense Against Liquidated Damages: Employers can avoid paying liquidated damages if they can prove they acted in good faith and had reasonable grounds for believing they weren't violating the FLSA.
 Contact Our New Jersey Unpaid Overtime Lawyers Today
At Poulos LoPiccolo PC, our New Jersey employment law attorney has extensive experience handling unpaid overtime claims. If you or your loved one was improperly denied overtime pay in violation of federal or state law, we are here to help. Contact us now for a strictly confidential review of your case. We represent employees in Monmouth County and throughout Central New Jersey.
Source:
dol.gov/newsroom/releases/whd/whd20230508