Why is Instagram Being Sued By the Parents of Teenagers?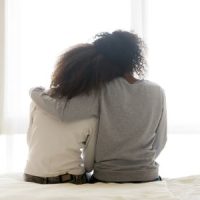 In July of 2022, the New York Post reported that Meta—the parent company of Instagram and Facebook—was facing eight lawsuits from the families of teenagers. Over the past year, many more lawsuits have been filed over the issue of teenage social media addiction. Indeed, lawsuits have been filed against Meta by multiple school districts across the United States. Why is Meta—and particularly Instagram—facing lawsuits from the parents of teenagers?  Here, our New Jersey & New York Meta lawsuit attorneys explain what you need to know about these cases.
Social Media Addiction is Linked to Adverse Mental Health Effects—Especially in Teens 
In recent years, social media addiction has emerged as a serious concern, particularly among adolescents. The term refers to the excessive, compulsive use of social media platforms, such as Instagram, that interferes with everyday life, work, and relationships. Researchers have noted a strong correlation between such addiction and adverse mental health effects.
Teens are especially susceptible due to their developing brains, which are more prone to forming addictive behaviors and patterns. Prolonged exposure to social media can lead to feelings of anxiety, depression, loneliness, and low self-esteem among teens. The relentless comparison with others and the constant pursuit of validation through 'likes' and comments can have detrimental effects on their mental well-being.
Furthermore, the fear of missing out (FOMO) can create a sense of urgency and anxiety, pushing teens to constantly check their social media feeds. This, in turn, exacerbates addictive behavior, disrupting sleep patterns, and leading to academic difficulties. As the digital landscape continues to evolve, the mental health repercussions for its youngest users are becoming increasingly clear. 
There is Evidence that Instagram Knew About and Exploited the Addictive Effects
The recent lawsuit against Instagram has brought to light damning evidence suggesting that the company was not only aware of the addictive nature of its platform but may have even exploited this to retain users and drive engagement. Internal research conducted by Instagram allegedly revealed that teens were particularly vulnerable to social media addiction and its associated mental health risks. Indeed, much of this came to light after a whistleblower made disclosures.
Despite these findings, the platform allegedly continued to deploy tactics designed to enhance user engagement, including the use of algorithms that promote addictive behaviors, and features such as 'Stories' and 'Explore', which encourage continuous scrolling. It is alarming because such strategies by Instagram can be compared to the same strategies that casinos use to keep gamblers playing. Of course, casinos are dealing with adults, not vulnerable minors.
Contact Our Meta Lawsuit Attorney for Help With an Instagram Addiction Claim 
At Poulos LoPiccolo PC, we are standing by, ready to protect the rights of your family. We are actively investigating these cases and our law firm is committed to holding large social media companies accountable. If your teenager suffered any type of harm related to Instagram, we are here to help. Contact us today for a free, confidential consultation. We represent families in Instagram addiction lawsuits in New Jersey and New York.
Source:
nypost.com/2022/06/12/meta-instagram-hit-with-8-lawsuits-for-exploiting-young-people-for-profit/