New Jersey Governor Creates a Commission to Study Social Media Impact on Children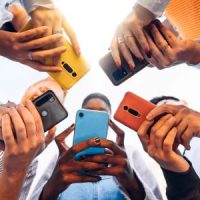 Is social media bad for children and teenagers? There has been a lot of research that suggests that—especially in light of the allegations that the big social media platforms have intentionally designed their platform to get people addicted. New Jersey is looking for a more definite answer. According to a report from the New Jersey Monitor, Governor Phil Murphy has created a state commission to study the impact of social media on children and teenagers. Here, our New Jersey Meta lawsuit lawyers highlight key things that you should know.
New Jersey Governor Signs Social Media Bill (S-715/A-1992) 
In July of 2023, New Jersey Governor Phil Murphy signed S-715/A-1992 into law. Most notably, the bill establishes an official state commission to study the effect of social media on the youth. The commission is empowered to study the impact of social media on young child people both inside and outside the classroom. It is part of the Governor's initiative to address the mental health of New Jersey's youth. Among other things, the New Jersey Commission on the Effects of Social Media Usage on Adolescents will look to address the following four key issues:
Actual Amount of Usage: The Commission will assess the extent of social media usage in and out of public schools, including daily screen time for various age groups.
Emotional Well-Being: The Commission will assess the impact on students' emotional health, considering issues like depression, anxiety, body dysmorphia, and bullying.
Educational Impact: The Commission will assess the effects that social media usage has on students' academic performance.
Physical Health: Finally, the Commission will assess the consequences on students' physical health, including sleep patterns and other health factors.
Four Tips that Parents Can Use to Help their Children Deal With Social Media 
As a parent, navigating social media can be challenging. It is part of life for many young people—yet the adverse impacts of addiction to social media are alarming. Here are four tips that parents can use to help protect the well-being of their children:   
Limit Screen Time: Set boundaries for how long your child can be on social media daily. Balancing online activities with offline ones ensures that your child remains engaged in the real world and reduces the potential negative effects of prolonged exposure.
Keep an Open Dialogue: Encourage your child to talk about their social media experiences. Ask open-ended questions about the content they encounter, their feelings around certain posts, and the dynamics of their online interactions.
Encourage Digital Literacy: Teach your child about the importance of privacy settings, recognizing misinformation, and the dangers of sharing personal information. By understanding the digital world, they can navigate it more safely.
Implement Age-Appropriate Monitoring: Consider using parental control tools to ensure your child's online safety. Age-appropriate monitoring can help to protect your child.
 Set Up a Free Consultation With a Top New Jersey Social Media Addiction Lawyer
At Poulos LoPiccolo PC, our New Jersey social media addiction attorneys have the professional expertise to handle all types of teenager social media addiction claims, including lawsuits against Instagram. Give us a phone call now or connect with us online for your completely confidential consultation. We handle social media addiction cases throughout New Jersey.
Source:
northjersey.com/story/news/health/2023/07/25/social-media-impact-kids-nj-bill-commission-study/70461440007/