School District in North Carolina Becomes Latest to File a Lawsuit Against Social Media Companies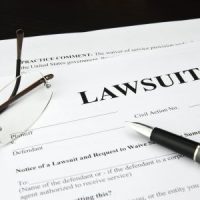 According to a report from The Charlotte Observer, Charlotte-Mecklenburg Schools—the single largest public school in North Carolina—have become the latest district to file a lawsuit against a group of large social media companies based on teenage addiction. Meta (Facebook/Instagram), Google, and TikTok have all been named as defendants in the lawsuit. Within this article, our Meta lawsuit lawyer discusses the lawsuit social media addiction lawsuit.
Lawsuit: Charlotte-Mecklenburg Schools File Social Media Addiction Claim 
Joining a number of different school districts from all around the country, Charlotte-Mecklenburg Schools has filed a lawsuit against several major social media platforms—including Meta, which is the parent company of both Facebook and Instagram. Most notably, the lawsuit in question accused the social media giants of harming children's mental well-being.
Specifically, the school district claims that the addictive nature of these platforms has resulted in higher rates of depression, anxiety, and suicidal thoughts among its students. The school also argues that it has standing to sue because the adverse effects of social media addiction on students has resulted in an increased demand for mental health resources—thereby stretching its budget.
Wall Street Journal Report: More than 200 School Districts Have are Suing Social Companies 
As noted previously, Charlotte-Mecklenburg Schools is just the latest public school district to join this increasing large lawsuit against social media companies. In July of 2023, The Wall Street Journal reported that over 200 school districts are now taking legal action against major social media companies, alleging these platforms are responsible for the addiction of students to their services. The complaints share consistent facts: The school districts consistently argue that these companies intentionally design addictive features that have detrimental effects on students' mental well-being.
 Why Social Media Addiction is So Dangerous for Teenagers 
The evidence is clear: Social media addiction can cause serious mental and emotional harm to teenagers, especially vulnerable young people. Here are some of the most notable reasons why social media addiction can be harmful to young people:
Depression: Constant exposure to the perceived perfect lives of peers can make teens feel inadequate or left out, leading to feelings of sadness and hopelessness.
Anxiety: The pressure to maintain a certain image online, coupled with the fear of missing out, can alleviate stress and anxiety levels.
Loneliness: Despite being 'connected', the superficial nature of online interactions can leave teenagers feeling isolated.
Body Dysmorphia: Exposure to altered and filtered images can distort self-perception, leading to unhealthy body standards.
Reduced Self-esteem: Consistent comparison to others can erode confidence and self-worth.
 Contact Our New Jersey & New York Social Media Addiction Attorney Today
At Poulos LoPiccolo PC, we have the professional skills, the tenacity, and the commitment to justice to protect the rights of our clients. If you have any questions about bringing a social media addiction lawsuit on behalf of your teenager, please do not hesitate to contact us today for a free, no obligation initial consultation. We handle social media addiction lawsuits in New Jersey and New York.
Source:
charlotteobserver.com/news/local/education/article278602729.html