Executive Branch Celebrates 33rd Anniversary of the Americans With Disabilities Act (ADA), Emphasizes that More Progress is Needed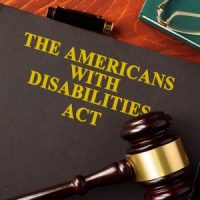 On July 25th, 2023, the Biden Administration released A Proclamation on Anniversary of the Americans with Disabilities Act, 2023. It is the 33rd anniversary of the signing of the ADA. The proclamation celebrates the success but emphasizes that more progress needs to be made. The ADA is a core federal law that protects the rights of job applicants and employees at employers with 15 or more employees. The New Jersey Law Against Discrimination (LAD) also provides disability discrimination protection to workers at smaller companies. In this post, our New Jersey disability discrimination attorney highlights the key things that employees should know about the ADA.
Nondiscrimination Against Disabled Employees 
The ADA strictly prohibits employers from discriminating against qualified individuals with disabilities in all employment practices, including hiring, firing, promotions, training, and compensation. Employers must assess your abilities and not focus on what they perceive to be limitations due to your disability. As long as a job applicant or employee can perform the essential functions of a job, they are qualified for the position and should be treated in a non-discriminatory manner. 
Understanding the Definition of Disability
Federal law defines the term "disability" in a relatively broad manner. Indeed, under the ADA, a disability is a physical/mental impairment that significantly limits at least one major life activity of the person. The definition also includes a record of such impairment or being regarded as having an impairment. Understanding if you qualify under this definition is essential to accessing your right. 
Disclosure and Confidentiality 
Employees have the right to keep their disability private and are not required to disclose it unless they are requesting an accommodation. If you do disclose a disability, the employer must keep this information confidential and only share it with those who need to know to implement accommodations. The bottom line is that any medical information that you provide to your employer in accordance with the ADA is sensitive and it should be kept strictly confidential. 
The Right to Seek a Reasonable Accommodation 
Under the ADA, employers are required to provide reasonable accommodations to qualified individuals with disabilities unless doing so would cause undue hardship. This means that if you have a disability, your employer must make necessary modifications to the work environment or the way tasks are performed, enabling you to do your job. Some notable examples of reasonable accommodation include providing a sign language interpreter, making physical modifications to the workplace, or offering flexible work hours. An employer in New Jersey is not required to provide any specific accommodation. Instead, they are required to engage in a good faith process to find an effective accommodation for a qualified disabled worker.
Consult With a Disability Discrimination Attorney in New Jersey
At Poulos LoPiccolo PC, our New Jersey employment lawyer handles the full range of disability discrimination claims. If you have any questions about the ADA, we are here to help. Contact our law firm today for a strictly private consultation. From our law office in Monmouth County, we handle disability discrimination claims throughout the State of New Jersey.
Source:
whitehouse.gov/briefing-room/presidential-actions/2023/07/25/a-proclamation-on-anniversary-of-the-americans-with-disabilities-act-2023/