Nearly $180,000 Recovered on Behalf of Eight Gas Station Workers Denied Minimum Wage and Overtime Pay in New York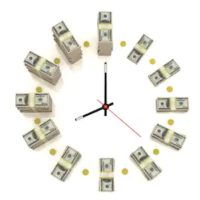 On July 26th, 2023, the Department of Labor (DOL) announced a federal investigation that concluded with the recovery of nearly $180,000 of financial compensation on behalf of a group of gas station workers in Upstate New York. The workers were wrongfully denied minimum wage and overtime pay. Notably, half of the award is back pay and the other half is liquidated damages. Here, our New York wage and hour attorney provides an overview of the enforcement action and the laws implicated in this case.
Wage and Hour Claim: Eight Workers Unlawfully Denied Overtime Pay 
The U.S. Department of Labor has recovered $178,372 in back wages and liquidated damages for eight workers from Shreeji 121 Inc.. The company operates gas stations and other types of businesses in New York and other states. The federal investigation found the owners—Dipakkumar Kapadia and Archanaben Kapadia—unlawfully denied employees their legal minimum and overtime wages. They failed to pay regular rates for hours over 40 a week. Beyond that, they neglected to keep proper records. Notably, the DOL also determined that one employee in Illinois was also not paid minimum wage and overtime. Beyond the recovery for employees, the DOL assessed $5,320 in civil penalties against the employer.
The FLSA Authorizes the Recovery of Liquidated Damages for Willful Violations 
The Fair Labor Standards Act (FLSA) empowers the recovery of liquidated damages in cases of willful violations, like the one involving the gas station in Upstate New York. These provisions are in place to ensure that employees are fairly compensated for their labor—particularly when employers intentionally disregard legal obligations.
Liquidated damages typically equal the amount of unpaid wages, effectively doubling the financial penalty for the employer. In this specific case, the recovery included $89,186 in back wages and an equal amount in liquidated damages, reflecting the determined and deliberate nature of the wage and overtime violations committed by the company and its owners.
 Gas Station Workers Denied Overtime Pay Have a Right to Take Legal Action 
Gas station workers who are denied overtime pay have the legal right to take action against their employers. Federal laws mandate that employees working over 40 hours a week must receive overtime pay at a rate of at least one and a half times their regular wages. Employers in New York must comply with the FLSA and state-based wage and hour regulations. An experienced New York employment attorney can help you secure full and fair compensation for the violation of your rights.
Consult With Our New York Wage and Hour Lawyers Today
At Poulos LoPiccolo PC, our New York employment attorney has extensive experience handling wage and hour claims. If you have any questions about unpaid minimum wages or overtime claims, we are here to help. Contact us today to arrange your completely confidential initial appointment with an attorney. From our New York City law office, we handle wage and hour claims throughout the area, including in Manhattan, Queens, The Bronx, Staten Island, and Brooklyn.
Source:
dol.gov/newsroom/releases/whd/whd20230726