EEOC Sues New York Employer for Discrimination Against Deaf Job Applicant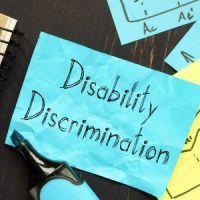 On July 14th, 2023, the Equal Employment Opportunity Commission (EEOC) filed a lawsuit against Tech Mahindra (Americas) Inc.—a large technology company based in Upstate New York. The employer allegedly failed to hire a qualified job applicant due to his disability status (deafness). Here, our New York disability discrimination lawyer provides an overview of the allegations raised in this case.
Disability Discrimination Lawsuit: New York Employer Denied Opportunity to Deaf Applicant 
The EEOC contends that Tech Mahindra (Americas) Inc. violated the Americans with Disabilities Act (ADA). The employment discrimination charge results from the company's abrupt termination of an interview and refusal to hire a qualified deaf applicant for an engineering role. The candidate—a potential employee named Robert Rademacher—was told that despite possessing the perfect skill set, having an interpreter on-site would be problematic for the company. Upon hearing that, Mr. Rademacher informed the company that modern technology could facilitate virtual interpretation. However, the Rochester, NY-based employer still refused to hire him. After unsuccessful attempts at pre-litigation settlement, the EEOC filed a disability discrimination lawsuit. The EEOC is seeking back pay and compensatory and punitive damages on behalf of the job applicant.
 The ADA and the Hiring Process: What Disabled Workers in New York Should Know 
The ADA sets forth vital guidelines for the hiring process. Employers have a legal responsibility to comply with the requirements of the ADA when filling positions. The ADA—and New York State law—provides some important legal protections to disabled workers, including those who have not yet been hired. Here are some key things that disabled job applicants in New York should know:
Equal Opportunity: The ADA mandates that employers provide equal opportunities to job applicants with disabilities. This includes the right to participate in the application process without facing discrimination. As long as a disabled job applicant is qualified—meaning they can perform the essential functions of the job position—they cannot be passed over because of their disability status.
Accessibility: Employers are required to ensure that their hiring processes are accessible to individuals with disabilities. Among other things, employers in New York may need to do things like provide written materials in accessible formats, provide sign language interpreters, or ensure that job interviews are held in accessible locations.
Reasonable Accommodation: Employers are required to make reasonable accommodations that enable applicants with disabilities to compete for jobs, perform essential job functions, and enjoy equal benefits and privileges of employment. An applicant may request such an accommodation at any point during the hiring process.
Medical Inquiries and Examinations: Employers cannot ask about a candidate's disability before a job offer is made. They may ask about your ability to perform specific job duties. After a job offer is made, they can require a medical examination, but only if this is the same for all employees.
Contact Our New York Disability Discrimination Attorney for Immediate Help
At Poulos LoPiccolo PC, our New York employee rights attorney has deep experience defending disability discrimination claims. If you were discriminated against as a job applicant based on your disability status, please do not hesitate to contact our legal team today for a confidential case review. With an office in New York City, we handle disability discrimination cases across the region.
Source:
eeoc.gov/newsroom/eeoc-sues-tech-mahindra-discriminating-against-deaf-applicant