New York City's "AI Bias" Employment Law is Now Being Enforced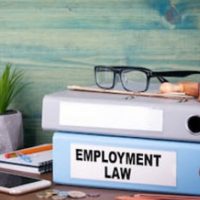 In many ways, 2023 is the year that artificial intelligence (AI) went mainstream. A number of different tech companies have released AI-based products and services. AI presents both promises and potential challenges, including for employment law. New York City recently became one of the first jurisdictions in the world to enact an explicit "AI bias" law for employers. In this article, our New York employment law attorney highlights the key things that workers should know about New York City's new "AI bias" law.
What is the New York City AI Bias Law? 
New York City lawmakers passed Local Law 144 back in 2021. The full implementation and enforcement of the statute was delayed while regulators clarified the rules. On July 5th, 2023, New York City began officially enforcing the AI bias statute. Here is the key thing to know:
New York City Local Law 144 is a first-of-its-kind statute that requires businesses and organizations to audit human resources (HR) technology for bias and to publish results.
 The Law Prohibits Employer Use of AEDT Tools Without a Bias Audit 
The newly instituted law prohibits employers from using Automated Employment Decision Tools (AEDT) without conducting a comprehensive bias audit. This legislation, aimed at ensuring equity, insists on mitigating systemic bias in AI-based hiring processes. The statute defines an AEDT as a computer-based tool that meets each of the following three criteria:
It uses some form of statistical modeling, data analytics, or AI;
It helps employers make employment-related decisions; and
It aids or replaces discretionary decision-making.
A Broad Range of Employment Decisions are Covered By New York City Local Law 144
 Notably, New York City's AI-bias law is not merely about hiring and firing. The statute applies to a wide range of different employment decisions, including decisions that impact any point of the hiring process. If an employer in New York City relies on some form of an AI-based tool, they must conduct a comprehensive audit to ensure non-discrimination.
 Employers Cannot Defend a Discrimination Claim On the Grounds that "AI Did It" 
New York City Law 144 is proactive. It requires employers to ensure that impartial and independent audits of their computer-based HR systems are conducted to detect and remove bias. Beyond that, New York City law, New York State law, and federal law all hold that employers can be held legally liable for a discriminatory workplace policy, even if AI was "responsible" for the practice.  Employers in New York City are responsible for the hiring, firing, and other personnel decisions that they make. When they rely on AI-based tools, they must ensure non-discrimination.
 Get Help From an Employment Law Attorney in New York City
At Poulos LoPiccolo PC, our New York employment lawyers are skilled, reliable, and solutions-forward advocates for workers. If you have any specific questions or concerns about a discrimination case, we can help. Contact our legal team today for a confidential case review. With an office in Manhattan, our firm handles discrimination claims throughout New York City.
Source:
rules.cityofnewyork.us/rule/automated-employment-decision-tools-updated/