What Construction Workers in New Jersey Should Know About the Construction Industry Independent Contractor Act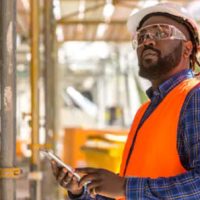 Construction is one of the most important industries in New Jersey. Our state has specialized laws in place to help ensure that the labor rights of contractual workers are protected. One of the most state statutes is the Construction Industry Independent Contractor Act. In this article, our New Jersey employment law attorney provides a comprehensive overview of the key things you should know about the Construction Industry Independent Contractor Act.
The Construction Industry Independent Contractor Act is Primarily a Wage and Hour Law 
The Construction Industry Independent Contractor Act primarily exists to ensure that workers are paid the wages they rightfully deserve and are not exploited with unreasonable hours. One of the main tenets of this law is that it mandates employers to compensate workers fairly for the amount of time they have committed to a project, including any overtime earned by the employee. 
Employers Must Properly Classify Construction Workers 
State and federal labor regulations stipulate that workers—including construction workers—should be correctly classified by their employers. Employers are not allowed to label workers as 'independent contractors' when they are, in fact, acting as employees. 
Wage and Hour Rights are Tied to Status as an Employee 
Wage and hour rights are directly connected to a worker's status as an employee. Employees are entitled to minimum wage, overtime pay, and other benefits. Conversely, independent contractors, while they often negotiate their rates and have tax advantages, are not protected by the same wage and hour laws. Notably, many workplace benefits, such as healthcare coverage, are also tied to employee status. As such, misclassification can lead to significant wage theft and violation of rights. 
The Law Allows Misclassified Construction Workers to File a Lawsuit Against Employer 
The Construction Industry Independent Contractor Act allows construction workers who have been misclassified to take legal action against their employers. They can file a lawsuit for lost wages and other benefits they should have received as employees. These lawsuits can help enforce the law and discourage employers from future misclassification attempts. 
A Third Party Company—General Contractors—May Also Be Sued for Misclassification 
The law not only allows employees to sue their direct employers but also enables them to bring action against third-party companies, such as main contractors. This is significant as these entities often have more financial resources and can be held accountable for ensuring the proper classification of workers. To hold a third party liable for misclassification, a construction worker must prove that the company knew about misclassification. By allowing workers to sue third parties, the law provides another layer of protection against the rampant problem of misclassification in the construction industry.
Schedule a Confidential Consultation With Our New Jersey Employment Lawyer
At Poulos LoPiccolo PC, our Monmouth County employment lawyers have the professional and legal expertise to represent construction workers. If you have any specific questions about the Construction Industry Independent Contractor Act, please do not hesitate to contact us to set up a fully confidential, no obligation initial consultation.
Source:
nj.gov/labor/wageandhour/tools-resources/laws/conindindependentcontractoract.shtml