North Jersey Employer Cited for Willfully Exposing Worker to Fall Hazards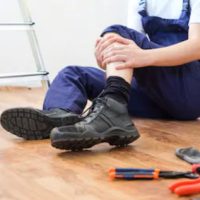 On July 11th, 2023, the United States Department of Labor (DOL) cited Main Line Contractor Corp.—a Newark, NJ based contractor—for nearly two dozen workplace safety violations that were found at job sites in Central Jersey and South Jersey in early 2023. Here, our New Jersey workplace retaliation lawyer explains what we know about this case and highlights your right to report a job-related safety hazard.
New Jersey Employer Fined More than $300,000 for Workplace Safety Violations 
As stated by the DOL, the Newark-based construction contractor, Main Line Contractor Corp, has been found guilty of more than 20 safety violations, including potential fatal fall hazard violations. Notably, the inspections found that Main Line intentionally exposed employees to falls of up to 30 feet by neglecting to provide required protective equipment. The DOL reports that the company will face proposed penalties of $333,052. The Occupational Safety and Health Administration (OSHA) has called on the employer to immediately address the matter.
Proper Fall Protection is a Must—Falls From Height a Serious Occupational Hazard 
Workers deserve safe conditions on the job sites. Fall protection is an absolute necessity in industries involving work at height. Indeed, falls are consistently among the leading causes of occupational fatalities and serious injuries. Most often, deadly and catastrophic workplace fall accidents occur when safety measures are inadequate, ignored, or simply not enforced. It is crucial to provide employees with appropriate fall protection equipment and training to use it correctly. Among other things, this includes safety harnesses, lanyards, and guardrails. Regular equipment inspections, immediate replacement of faulty gear, and safety training are integral to ensuring worker safety.
 The OSH Act Protects Many New Jersey Workers Against Retaliation 
The employer in this case was cited for a violation under the federal Occupational Safety and Health Act (OSH Act). The law is designed to ensure workplace safety. Among its most important provisions is a powerful anti-retaliation clause. The statute protects many workers in New Jersey from retaliation for reporting safety concerns, violations, or injuries. Here are some key protection measures included in the OSH Act:
Many workers have the right to request an OSHA inspection if they believe their workplace is unsafe or unhealthy.
Many workers have the legally protected right to speak to the inspector privately during the inspection.
Many workers have protection if an employer retaliates against them for reporting unsafe or unhealthy conditions.
Many workers are granted the opportunity to participate in OSHA's rule-making processes.
Many workers have legal protection from retaliation for seeking access to employer exposure and injury records.
Contact Our Monmouth County Workplace Retaliation Lawyer Today
At Poulos LoPiccolo PC, our Monmouth County employment law attorneys have the professional and legal expertise to take on all types of workplace retaliation claims. If you were fired or otherwise punished for reporting a workplace safety violation, please do not hesitate to contact our legal team for a fully confidential consultation. We represent workers throughout the State of New Jersey.
Source:
dol.gov/newsroom/releases/osha/osha20230711