Hotel in New York City Sued for Disability Discrimination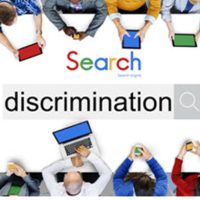 On September 20th, 2023, the Equal Employment Opportunity Commission (EEOC) confirmed a federal disability discrimination lawsuit against a hotel in Manhattan. The EEOC contends that the hotel—owned by 299 Madison Ave., LLC—failed to provide reasonable accommodation to an employee and then subsequently wrongfully terminated that worker. Here, our New York City disability discrimination attorney provides a more detailed overview of the key issues in this case.
EEOC Allegations: Hotel Failed to Accommodate a Worker's Musculoskeletal Impairment 
A federal disability discrimination lawsuit was filed against 299 Madison Ave., LLC—a company that owns and operates the 'Library Hotel' in Manhattan. The agency contends that the New York employer failed to properly accommodate an employee with musculoskeletal impairment. As a direct effect of the failure to provide an accommodation, the employee essentially had their employment terminated.
The employee had asked to sit periodically due to their disability. Instead of accommodating, the hotel offered non-comparable roles and mixed the employee's medical data with their personnel file. The EEOC is seeking back pay, other compensatory damages, and punitive damages. The disability discrimination lawsuit is currently pending in a New York federal court.
 The ADA Requires Employers to Provide a Reasonable Accommodation to Disabled Workers
 The Americans with Disabilities Act (ADA) mandates that employers must make a good faith effort  to provide reasonable accommodations for workers with disabilities. The ADA is a federal law that covers all New York employers with 15 or more total employees. Though, there are similar state-based regulations that require smaller employers to refrain from disability discrimination as well. A reasonable accommodation is an adjustment to the workplace and/or job duties that allow a qualified person with disabilities to perform a job. Examples include modifying workspaces, altering work schedules, providing assistive devices, or offering other adjustments tailored to the individual's needs. Employers are obligated to provide these accommodations unless doing so would cause undue hardship for the business.
Additional Time to Sit On the Job Could Be a Valid Reasonable Accommodation
 Under the ADA's guidelines, allowing additional time for an employee to sit can be considered a valid reasonable accommodation, especially if standing for extended periods exacerbates a worker's disability. For jobs traditionally performed standing, such as cashier roles or assembly line work, employers might be asked to provide stools or chairs. The rationale behind this adjustment is not just for comfort but often for medical necessity. Of course, with certain jobs, sitting is not a viable reasonable accommodation as it would undermine the core purpose of the position. Reasonable accommodation should always be granted (or denied) on a case-by-case basis.
 Set Up a Consultation With a Top New York City Disability Discrimination Lawyer
At Poulos LoPiccolo PC, our New York City disability discrimination attorney is committed to providing solutions-driven legal guidance and support to employees. Contact us right away to arrange your confidential, no commitment case review. With an office in Manhattan, we provide disability discrimination representation in New York City and throughout the wider region.
Source:
eeoc.gov/newsroom/eeoc-sues-library-hotel-disability-discrimination