Sports Injuries And Concussions: What New Jersey Parents Should Know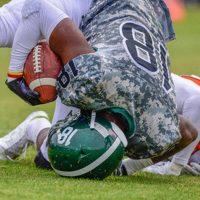 Organized sports and recreational sports are enriching. They are a great way to exercise, build relationships, and have fun. At the same time, sports injuries are relatively common—with concussions being a major area of concern. The National Safety Council (NSC) reports that as many as 3.8 million concussions are sustained by athletes nationwide each year. In some cases, a concussion suffered during organized or recreational sports could give rise to a personal injury claim. Here, our Monmouth County personal injury lawyers provide a guide to sport injury and concussion claims in New Jersey.
All Suspected Concussions Require a Professional Medical Evaluation 
To start, it is important to emphasize that all suspected concussions require an immediate medical evaluation with a qualified doctor. Traumatic brain injuries (TBIs) are challenging to diagnose and treat. The sooner a person who has sustained a concussion is diagnosed and treated, the better position that they will be in to make a full and healthy recovery.
Assumption of Risk is a Major Issue in Sports Injury Cases 
Assumption of risk is an important doctrine in personal injury law. It is often an issue in sports injury claims. The Cornell Legal Information Institute explains that the assumption of risk doctrine disallows personal injury recovery in cases where the plaintiff (victim) "voluntarily accepted the risk" of certain actions. In other words, a person who participates in a sport must accept the risks that come from the participation. If you suffered a concussion during a routine collision during a basketball game, you may not have a personal injury claim.
To be clear, there are limits to the assumption of risk doctrine in New Jersey. A defendant can still be held liable for injuries caused by negligence. For example, imagine that your child signed up for a recreational basketball league. They sustained a concussion in a fall accident during practice. An investigation reveals that the fall occurred because the practice floor was damaged. That risk is necessarily "assumed" by participation. The property owner or recreational basketball league may bear legal liability for the fall accident caused by unreasonably hazardous conditions.
 What Compensation May Be Recovered Through a Traumatic Brain Injury (TBI) Claim? 
Through a personal injury claim in New Jersey, a negligent party (and their insurer) may be liable for both economic and non-economic damages. Depending on the nature and severity of the victim's injury, a sports concussion claim may include financial compensation for:
Emergency medical treatment;
Hospital bills;
Other health care costs;
Physical therapy;
Mental health therapy;
Pain and suffering;
Mental distress; and
Long-term disability/impairment. 
Contact Our New Jersey Brain Injury Attorneys Today
At Poulos LoPiccolo PC, our New Jersey personal injury lawyers have the skills and experience to handle traumatic brain injury (TBI) claims. If you or your child sustained a concussion while playing recreational sports or organized sports, we can help. Contact us today for a free, confidential initial consultation. We represent victims and families throughout Monmouth County, including in Middleton Township, Howell, Township, Marlboro, Long Branch, and Ocean Township.
Source:
nsc.org/community-safety/safety-topics/child-safety/concussions