Social Media Addiction Lawsuit: Multidistrict Litigation Order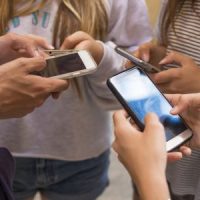 It is no secret that young people spend a lot of time on social media. Unfortunately, there are very serious concerns about the health effects that social media has on teenagers. Recently, lawsuits have been filed against the big social media companies in a number of different states. These claims argue that social media addiction has caused severe mental and physical harm to teenagers.
On October 6th, 2022, the United States Judicial Panel on Multidistrict Litigation ordered that the pre-trial stage of the recent string of social media addiction lawsuits should be centralized in the Northern District of California. Here, our social media addiction lawsuit attorneys explain the key things to understand about the multidistrict litigation order (MDL).
Background: What is Multidistrict Litigation? 
Multidistrict litigation is a type of class action procedure in which multiple lawsuits that share common questions of fact are consolidated and transferred to a single judge for coordinated or consolidated pretrial proceedings. When a large number of potential plaintiffs across the country have a similar case, multidistrict litigation is a specialized legal procedure that can help to keep things more orderly and efficient for all parties.
Meta is the Primary Defendant in Social Media Addiction Lawsuits (Others Named as Well) 
Meta is the massive corporate giant that owns the large social media platforms Facebook and Instagram. At least up to this point, Meta is the primary defendant in social media addiction lawsuits. Based partially on information provided by a whistleblower, there are allegations that Facebook and Instagram actively took advantage of social media addiction in teenagers even though the company had comprehensive internal evidence of the adverse health effects. That being said, Meta is not the only company named in this multidistrict litigation order.
Other social media giants, including TikTok, Snapchat, and Youtube, were named as well. Notably, all three of these companies argued against multidistrict litigation in this case. However, the panel did not find their argument to be persuasive. Though most claims for social media addiction have been filed against Meta, the panel determined that the cases against TikTok, Snapchat, and Youtube are fundamentally similar
 Judicial Panel on Multidistrict Litigation Finds Common Questions of Fact and Law 
In its order, the U.S. Judicial Panel on Multidistrict Litigation finds that the centralization of social media addiction cases in the United States District Court for the Northern District of California is appropriate because:
There are common questions of fact;
There are common questions of law; and
It would serve the convenience of the parties and efficiency of litigation. 
Contact Our Social Media Addiction Lawyers for Legal Guidance and Support
At Poulos LoPiccolo PC, our social media addiction attorneys are compassionate and experienced advocates for justice. If your teenager suffered any type of physical or mental harm due to addiction to Facebook, Instagram, or any other form of social media, we are here as a legal resource. Contact us today for a free, confidential consultation. We provide legal services in New York and New Jersey.
Source:
jpml.uscourts.gov/sites/jpml/files/MDL-3047-Initial-Transfer-Order-9-22.pdf