Speeding Truckers Cause Accident: What To Know About Your Rights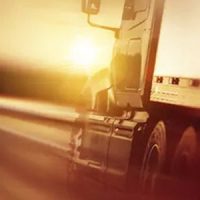 Large commercial trucks can weigh up to 80,000 pounds in New Jersey. The immense size of tractor trailers make them an inherent safety hazard. Truckers and truck companies must always operate in the safest possible manner. A speeding truck driver is a negligent truck driver. They are putting other people at risk. Here, our Monmouth County truck accident attorney discusses the dangers of speeding truckers and explains your rights if you are involved in a crash in New Jersey.
Speeding Contributes to a Significant Share of Commercial Trucking Accidents 
There are more than 100,000 semi-truck accidents reported nationwide annually. Many of these crashes could have been prevented. Speed contributes to a significant share of commercial truck accidents. As noted by the Federal Motor Carrier Safety Administration (FMCSA), speeding is "the most frequent driver-related factor" in tractor trailer crashes. Speeding both makes a collision more likely to occur and increases the likelihood that a crash will result in serious injuries.
 What to Know About Your Rights After a Speeding Trucker Causes a Crash in New Jersey 
Were you hurt in a crash with a speeding truck driver in Monmouth County or the surrounding area in New Jersey? It is imperative that you know your rights. Here are some key points about truck accident liability and truck accident claims in New Jersey:
New Jersey is No-Fault State, With Fault-Based Options: New Jersey is sometimes called a "choice" no-fault state. Motorists can opt-out of no-fault coverage. If you have no-fault coverage, your initial truck accident injury claim is through your own insurance policy. If you have opted out of coverage, you can file an initial fault-based claim against the trucker and/or trucking company. Regardless of your coverage, you can always file a fault-based personal injury lawsuit against a speeding trucker if you suffered a "serious injury."
Injured Victims Can Seek Compensation for Damages: Truck accident victims have the right to pursue compensation for economic and non-economic losses. Make sure your settlement covers the full extent of your damages, including vehicle repairs, medical bills, loss of current and future income, pain and suffering, and disability/disfigurement.
A Claim Must Be Filed Within Two Years of Truck Collision: Any truck accident claim must be filed before the statute of limitations runs out. In New Jersey, these cases are governed by a two year statute of limitations. Do not wait to take action: Consult with a New Jersey truck accident lawyer as soon as possible after a serious crash. 
Contact Our New Jersey Semi-Truck Accident Lawyer
At Poulos LoPiccolo PC, our New Jersey commercial truck accident attorneys are standing by, ready to help you get justice and full financial compensation. If you or your loved one was hurt in a crash with a speeding trucker, you need strong legal representation. Contact our law firm today for a free case review. We handle truck accident claims in Monmouth County and throughout New Jersey.
Source:
fmcsa.dot.gov/safety/data-and-statistics/large-truck-and-bus-crash-facts-2020