California Parents Sue Meta After Teenage Daughter Tragically Took Her Own Life (Exposed To Video Of Faux-Hanging)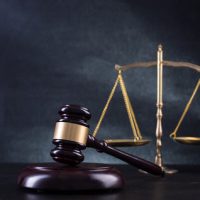 According to reporting from Yahoo News, California parents have filed a lawsuit against Meta. Tragically, their teenage daughter took her own life after watching a video that depicted a woman hanging herself. It is the latest lawsuit filed by parents against the social media giant. Here, our New York & New Jersey Meta lawsuit attorneys provide an overview of this disturbing case and explain your rights to hold the social media company accountable for harm suffered by your teenager.
A Tragic Story that is Becoming far Too Common 
In August of 2020, the parents of 14-year-old went to her room to check on her after receiving an alarming text message from one of her friends. Tragically, they discovered that their young daughter had committed suicide via hanging. It is a heartbreaking story. After the tragic death, her parents took to their daughter's social media accounts to try to find answers.
They discovered some disturbing content: The 14-year-old had been sent an Instagram video that depicts the simulated hanging of a young woman. The video in question was reportedly disturbingly realistic. Another alarming detail: Despite being reported to the company, the video was not taken down by Instagram until December of 2021—more than a year later.
 Parents Joining the Lawsuit Against Meta 
Over the past several months, thousands of parents have filed lawsuits against Meta—the parent company of Instagram, Facebook, and other major social media applications. They are suing the social media company for adverse mental health effects sustained by their children, including things like anxiety, depression, eating disorders, self-harm, and even suicide.
Notably, these lawsuits come after revelations made public by a whistleblower within Facebook. The whistleblower—a former employee of the company—disclosed that top executives at Meta (including Instagram) were well aware that their platform was harming teenagers, especially teen girls. Not only did they not take effective action to address this problem, Instagram was designed to be even more addictive for its users.
 Social Media Addiction Can Harm Children and Teenagers
 The research is clear: The use of social media by teenagers has been linked to an increase in mental distress. Research has shown that excessive use of social media can lead to feelings of isolation, low self-esteem, and even depression. We now know that Meta—and other top executives at social media companies—have been well aware of this problem. Large tech companies must be held accountable for the psychological damage that they have caused to young people.
Contact Our New York & New Jersey Meta Lawsuit Attorneys Today
At Poulos LoPiccolo PC, our New Jersey & New York Meta lawsuit attorneys have the skills and experience to hold social media companies accountable for putting children and teenagers in harm's way. If your child sustained significant emotional harm because of social media, we are here to help. Contact us today to set up your free, fully confidential consultation. Our firm provides personalized representation to families throughout New Jersey and New York.
Source:
news.yahoo.com/ca-parents-sue-meta-over-183612387.html