Is Instagram Bad For The Mental Health Of Teenagers? Studies Say "Yes"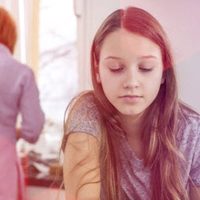 Instagram is one of the most popular social media networks. Indeed, there are nearly 160 million Instagram users in the United States. Young people are among the heaviest users. Unfortunately, they are also the most at risk from suffering addiction and mental health problems. Studies have linked Instagram to serious mental health problems. Here, our New York & New Jersey Meta lawsuit attorneys discuss the negative impact that Instagram can have on teenagers, offer some tips for parents, and discuss the legal action that is being taken against the parent company Meta.
Study: Instagram Can Be Harmful—Especially for Children and Teenagers 
Recently, the American Psychological Association (APA) published a comprehensive article about several studies that have been conducted on the mental health toll that Instagram can take on teenagers. The results of these studies are very alarming. While the research does make it clear that there are safe and healthy ways to use social media, the APA report states that heavy Instagram use has been linked to "depression, body image concerns, self-esteem issues, social anxiety, and other problems."
Meta is Facing Lawsuits Over Instagram's Adverse Impact on Teenagers
Of course, Instagram is just one of many social media platforms. Why is it particularly worrisome for the mental health of teenagers? As stated in the report from the APA, the design of the Instagram app has been honed to capitalize on the core biological drive that people—especially children and teenagers—have for social belonging. The Instagram app "nudges" users to scroll more.
Top corporate executives at Instagram's parent company Meta—also the owner of Facebook—have long been aware of this problem. Multiple class action lawsuits have been filed against Meta. These lawsuits allege that the company's negligent and intentional actions have caused teenagers to become addicted to the platform and have perpetuated a severe mental health crisis.
 Three Social Media Safety Tips for Parents (Mental Health)
 As a parent, there are proactive steps that you can take to help ensure that Instagram, Facebook, and other social media platforms are as safe as possible for your child's mental health. Here are three mental health related social media safety tips that parents can use:
Limit Use: Addiction to social media is at the root of the teenage mental health crisis. Putting limits in place can make a dramatic difference.
Encourage Positive Relationships: Teenagers that have positive, real-life relationships with family and friends are at a lower risk of developing social media related mental health problems.
Talk Openly About the Risk: Teenagers are smart. An open and honest conversation about the mental health risks of social media addiction can help teenagers understand their own situation better.
Contact Our New Jersey & New York Instagram Lawsuit Attorneys for Help
At Poulos LoPiccolo PC, our personal injury & wrongful death lawyers are currently investigating legal claims against Meta. If your child or teenager was harmed by Instagram or Facebook, we are here to help. Give us a call now or connect with us online for a free, strictly confidential initial case review. From our legal offices in New York City and Monmouth County, we represent families in Meta lawsuits throughout New York and New Jersey.
Source:
apa.org/monitor/2022/03/feature-minimize-instagram-effects#:~:text=Studies%20have%20linked%20Instagram%20to,them%20to%20keep%20on%20scrolling.