Multiple Injuries Reported In Head-On Collision In Monmouth County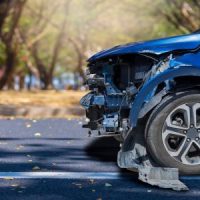 According to a report from MidJersey.News, multiple serious injuries were sustained in a major head-on collision on Old York Road, which borders Monmouth County and Mercer County. The crash is still under investigation. Here, our Monmouth County car accident lawyer explains what we know about the crash and discusses the danger of head-on collisions in general.
Entrapment Reported After Head-On Collision in Central New Jersey 
A major motor vehicle crash was reported on the evening of January 25th, 2023. Shortly after 7:00 PM, emergency services personnel from Upper Freehold in Monmouth County and Robbinsville in Mercer County were dispatched to the scene of a head-on collision. The crash happened on a rural stretch of Old York Road. Upon arrival, the driver of a passenger car was discovered to be entrapped within their vehicle. That driver and two other people involved in the collision were transported to an emergency room in Trenton with serious injuries. At this time, no details are available as to how and why the head-on collision occurred.
Head-On Collisions are Especially Dangerous (Catastrophic Accident) 
Head-on collisions are among the most dangerous types of car crash. When two vehicles collide head-on, the damage to both vehicles and the occupants can be severe, often resulting in catastrophic injuries or death. The force of the impact is concentrated in a smaller area, causing more damage to the vehicle and its occupants.
Even with modern safety features such as airbags, seat belts, and crumple zones, head-on collisions can still be devastating. For reference, the Federal Highway Administration (FHWA) estimates that just 2 percent of all multi-vehicle collisions are head-on crashes. Yet, head-on collisions are responsible for as many as 14 percent of car accident fatalities nationwide.
 Why Do Head-On Collisions Occur in New Jersey? 
Head-on accidents can happen for many different reasons. Most often, driver error contributes to these types of collisions. Some of the most common causes head-on accidents in New Jersey include:
Distracted Driving: Many drivers in New Jersey use their cell phones while driving, which can lead to distracted driving and increase the likelihood of a head-on collision.
Speeding: New Jersey roads are often congested, and some drivers may speed to get to their destination quickly, which can increase the risk of a head-on collision.
Reckless Driving: Some drivers in New Jersey engage in reckless driving behaviors, such as tailgating or passing on the shoulder, which can lead to a head-on collision.
Alcohol or Drug Use: Some drivers may be under the influence of alcohol or drugs while driving, which can increase the likelihood of a head-on collision.
Adverse Weather Conditions: New Jersey is known for its rainy and snowy weather, which can make roads slippery and more difficult to navigate, increasing the risk of a head-on collision.
Poor Highway Design: Some roads in New Jersey are not well-designed, with narrow lanes and limited visibility, which can increase the risk of a head-on collision.
Consult With Our Monmouth County, NJ Auto Accident Attorney Today
At Poulos LoPiccolo PC, our New Jersey car accident lawyers have the skills and experience to handle head-on collision cases. If you or your loved one was injured in a head-on crash, we are here to help. Contact our law firm today for a no cost, no obligation consultation. Our attorneys represent injured victims in Monmouth County and throughout the wider region.
Sources:
safety.fhwa.dot.gov/roadway_dept/strat_approach/brochure/docs/FHWA-SA-21-025_Head_On_Crashes.pdf
midjersey.news/2023/01/25/serious-head-on-crash-with-multiple-injuries-reported-on-old-york-road/