Three Juveniles Hospitalized After Car Accident In Monmouth County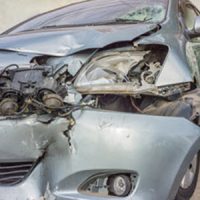 According to a report from The Journal Publications, three young people were hospitalized after a motor vehicle accident in Monmouth County. Emergency first responders immediately responded to the scene. The crash reportedly occurred on Tiberon Drive in Holmdel. No additional details were available about the cause of the collision. It is still under investigation by Holmdel Township Police.
Motor vehicle collisions remain an unfortunate safety risk. For parents, the risk posed by car crashes can be especially stressful. Whether your teenager is driving or your young kids are passengers, you need to know how to protect them if something goes wrong. Here, our Monmouth County car accident attorney the steps that you should take if your child was hurt in a car wreck.
What to Do If Your Child or Teenager Was Hurt in a Car Accident in New Jersey 
Experiencing a car accident is a traumatic event, and it becomes even more distressing when your child or teenager is involved. The Centers for Disease Control and Prevention (CDC) reports that approximately 63,000 children 12 years of age and under are hurt in crashes nationwide each year. Many tens of thousands more teenagers are injured in motor vehicle wrecks. Here are five key steps that parents should take if their child is hurt in a crash:
Prioritize their Safety and Well-Being: Health comes first. Immediately assess your child's condition and call 911 if needed. It is crucial to seek medical attention as soon as possible, even if injuries seem minor, as some symptoms may not be immediately apparent.
Report the Accident: Report the accident to the police and obtain a copy of the police report. The report will be essential when dealing with insurance companies. All injury collisions in New Jersey must be reported to law enforcement.
Gather Evidence/Document the Scene: To the best of your ability, ensure that the scene is documented. Take photos of the accident scene and the crash damage. If your child is hurt in a local area crash without you in the vehicle, you may want to travel to the scene.
Notify Your Insurance Company: New Jersey is a choice no-fault auto accident state. Your own insurer should be notified about the accident as soon as possible to begin the claims process. Keep detailed records.
Get Professional Legal Help: A Monmouth County car accident attorney with experience in handling car accident cases involving minors can help you navigate the complex legal process and ensure your child receives the compensation they deserve. 
Contact Our Monmouth County Auto Accident Lawyers Today
At Poulos LoPiccolo PC, our Monmouth County car crash attorneys are standing by, ready to advocate for your rights and your interests every step of the way. If you or your child was hurt in a motor vehicle collision, please do not hesitate to contact us today to set up your free, no strings attached case review. We represent injured victims in Monmouth County and beyond.
Source:
thejournalnj.com/articles/three-juveniles-hospitalized-after-car-accident-in-holmdel/