Your Guide To New York's No Fault Auto Accident Law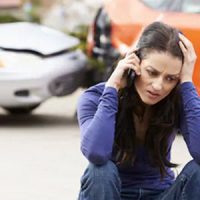 A traffic collision can happen when you least expect it. The New York State Department of Health reports that motor vehicle accidents lead to 137,000 emergency room visits in the state on an annual basis. Following a crash, injured victims need to know how to protect their rights.
One of the most important things to understand is that New York has a comprehensive no-fault auto accident law in place. Here, our Ocean car accident lawyer explains what you need to know about the state's no-fault auto insurance system.
New York is a No Fault Auto Insurance State
Unlike the majority of U.S. states, New York operates under a no-fault insurance system. Simply put, this means that your initial personal injury claim for a motor vehicle accident is through your own no-fault insurance policy—regardless of who caused the accident. The New York Department of Financial Services emphasizes that the state's no-fault insurance law requires injured victims to notify their no-fault insurance carrier within 30 days of the accident.
Unfortunately, insurance companies can be difficult to deal with. Even when you are trying to navigate a claim with your own insurer, it can still be hard to get the full and fair settlement that you deserve. An experienced New York City personal injury lawyer can help you and your family navigate the complexities of the no-fault insurance claims process.
Note: In New York, motorists generally have a $50,000 policy limit for bodily injury for no-fault insurance coverage. 
Compensation Available through a No-Fault Car Accident Claim in New York 
Your no-fault auto insurance coverage should provide relief for your economic damages up to the policy limit. This means that you have a right to pursue compensation on a no-fault basis for your medical bills, your lost wages, and other out-of-pocket expenses related to your injury.
 The Exception: You Can File a Fault-Based Claim for a Serious Injury 
New York's no-fault auto insurance statute contains a clear exception for serious injury. When someone suffers a serious injury in a car crash in New York, they can go around the no-fault system and file a personal injury lawsuit directly against the at-fault driver. Through a personal injury lawsuit for a car accident in New York, you can seek additional financial compensation, including for pain and suffering and other non-economic damages.
New York State uses a short-hand known as the "90/180 day" rule for serious injuries. If your injury was so severe that it caused substantial life impairment for the 90 out of the first 180 days following your crash, you can likely bring a fault-based personal injury claim. If your economic damages are in excess of $50,000, there is a good chance that you are eligible to bring a fault-based car accident injury lawsuit.
 Contact Our New York Car Accident Attorney Today
At Poulos LoPiccolo PC, our New York City car accident lawyers are skilled, effective advocates for injured victims. If you have any questions about the no-fault car accident laws or fault-based claims in New York, we can help. Contact us today to set up your free, no obligation initial consultation. From our legal law office in Manhattan, we represent injured victims all over the region.
Sources:
dfs.ny.gov/consumers/auto_insurance/nofault_faqs
health.ny.gov/statistics/prevention/injury_prevention/traffic/county_of_residence.htm#state