Lawsuits Seeks To Hold Social Media Companies Liable For Harm Caused To Teenage Girls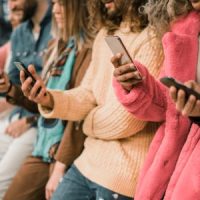 As reported by Observer, there is a massive lawsuit against social media companies currently pending in California. Filed by a large group of parents, the lawsuit contends that teenage girls are being harmed by social media addiction—and that the major companies are taking advantage of them. Here, our New Jersey & New York Meta lawsuit attorneys explain the most important things that parents of teenage girls should know about the ongoing social media addiction lawsuits.
The Allegations: Social Media Companies are Exploiting Young People—Especially Teenage Girls 
In October of 2022, dozens of lawsuits were filed naming some of the largest social media companies as defendants, including Instagram, Facebook, and TikTok. Brought by parents, these claims allege that their children and teenagers have been seriously harmed by social media addiction—and that the companies bear legal responsibility. Among other things, the complaint, which is now a class action in California, raises the following allegations:
Social media platforms are dangerous and defective products;
Social media companies have failed to warn users of the risks;
Social medial companies are designed to maximize screen time; and
Young people are at serious risk of emotional and physical harm.
The lawsuits filed against the social media giants represent a still relatively new and fast-developing area of litigation. Many major cases are currently pending, in California and other jurisdictions.
 Teenage Girls are at the Highest Risk of Emotional and Physical Harm from Social Media 
Any person could suffer harm from social media addiction. That being said, the studies on the topic have consistently shown that teenagers—especially teenage girls—are at a heightened risk. It is a serious problem that can lead to real emotional and physical harm. According to research cited by the Northwestern Family Institute, a study of 10,000 young people found the following:
Teenagers spend more than seven hours per day on social media on average;
Teenage girls read (and post) a lot more about personal matters (family, friends, emotions, etc); and
Teenage girls were at a much higher risk than any other demographic group of suffering depression, anxiety, body image issues, or even suicidal ideation because of social media. 
Did your teenage daughter suffer serious mental health trauma or even physical harm due to social media? You may have a claim to hold the company accountable. Our law firm specializes in representing parents of teens harmed by social media addiction. We fight for justice and hold tech companies accountable for their actions. Let us help you and your family today.
 Contact a Social Media Addiction Claims Attorney Today
At Poulos LoPiccolo PC, our New Jersey & New York social media addiction lawyers are currently investigating claims involving Facebook and Instagram (Meta). If your teenage daughter suffered mental health trauma or physical harm (self-harm, eating disorder, etc), due to social media addiction, we are here to help. Contact us today to set up  a free, no obligation consultation. Our law firm represents families in New Jersey and New York.
Sources:
counseling.northwestern.edu/blog/effects-social-media-teen-girls/
observer.com/2023/01/a-massive-lawsuit-could-hold-social-media-platforms-liable-for-harming-teen-girls/